The
Brisbane Ideas Competition
provides a public debate regarding the future of Brisbane, Australia. The neutral forum asks for design entries to explore and express innovation, which is particularly important year's devastating floods.
Public voting
and public exhibitions invite community input.
What does Brisbane need for the future?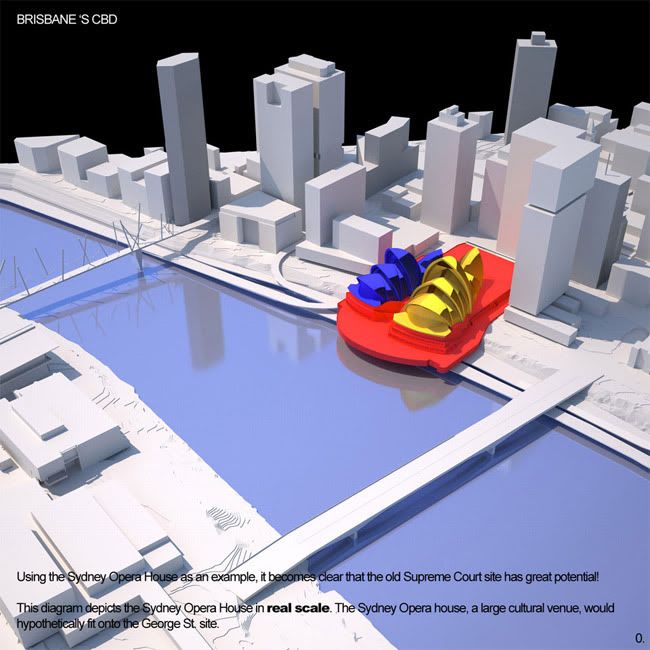 Jesse Lockhart-Krause
's entry 'Brisbane to Build the Next Opera House?':
"With the construction of the new Brisbane Supreme & District Courts by Architectus on upper George St, what will become of the soon un-needed existing Supreme Court next to Brisbane Square?

Brisbane is Australia's fastest growing city, with a population 2 million people. Oslo in Norway has a population of 1.5 million and has recently completed the Oslo Opera House, an architectural sensation.

Brisbane however currently lacks a building designed specifically for opera. QPAC in Southbank contains the only large scale performance venue in the CBD. The venue recently declining several national performing arts events because of an overloaded schedule. Demand is high.

After the terrible flooding in Brisbane and Queensland, it is clearer than ever that Queenslanders have an unyielding spirit. And as the Sydney Opera House has done in Sydney, an Opera House in Brisbane could provided a place for the people of Brisbane to congregate and celebrate what it is to be from Queensland."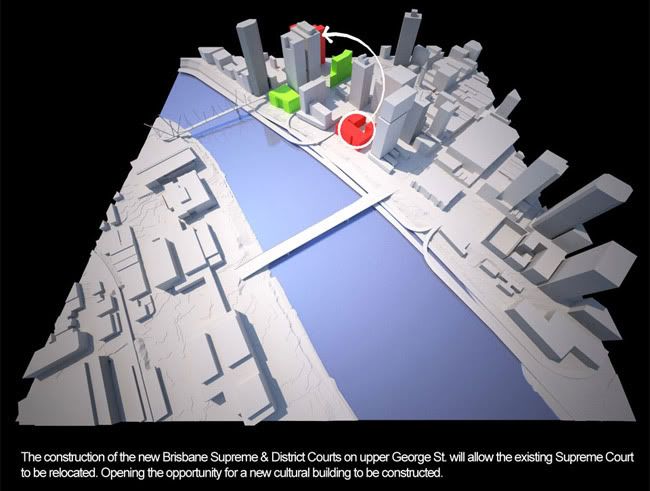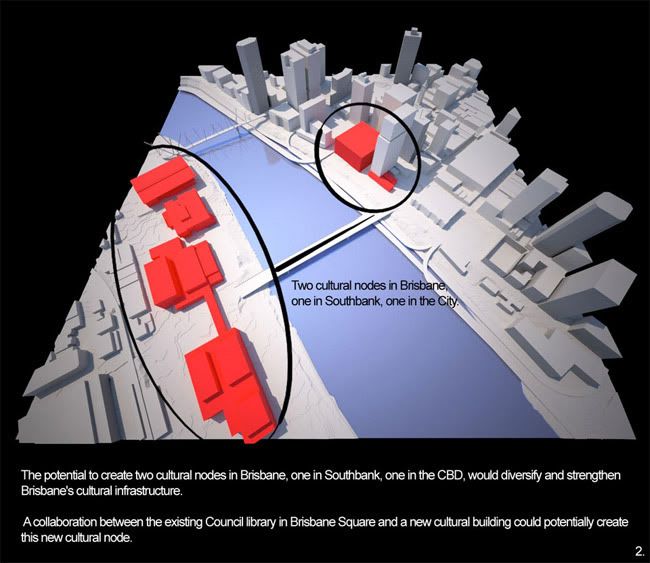 Other competition entries:
Check them all out! Some great stuff!